What are the best Ottawa Breweries to visit? We've done the work to figure that out for you! We've visited their taprooms, sampled their delicious beers and read all the online reviews to give you our take on the best Ottawa Breweries to discover this year! 
Ottawa Breweries
Ottawa has seen a growing popularity in craft beer breweries over the past few years. Currently, Canada's capital city has more than 25 craft breweries and the numbers continue to grow each year.
The craft beer scene in Ottawa has something for everyone. There are a variety of local breweries that offer a wide range of styles, flavours and experiences. Whether you're a fan of hoppy IPAs or dark stouts, you'll be able to find a delicious craft beer to suit your taste. We've put together a list of the most popular breweries in Ottawa that you absolutely must check out!
What Are The Best Ottawa Breweries?
Ottawa has a rich history in Canada. It's long since been an important centre for business and travel so it makes sense that this city would have a growing craft beer scene. With new craft breweries popping up every year bringing unique beer names and flavours to the scene, we're always excited to see what comes out of Ottawa's local breweries.
While the craft beer scene in Ottawa might not be as "crafty" compared to those in Toronto or Vancouver, you won't want to miss out on the unique brews and local breweries that Ottawa has to offer. We've chosen our top breweries in Ottawa for you to start your exploration of the local craft beer of our nation's capital.
How do we pick the best Ottawa Breweries?
With every 'top breweries' post that we write, we make sure to do diligent online research to determine who makes it on our list. From reading online reviews and reviewing beer selections, to checking other authority websites and of course, sampling their beers. We do our best to take all the information we collect and give you our opinion of the top breweries in Ottawa.
Did we miss something?
If you think a brewery deserves a spot on our list, Vote for them! If you're a brewery looking to update your information or get in touch, contact us!
The Best Ottawa Breweries
Ready to find out who we chose for this year's top breweries in Ottawa? Keep reading to find out!
Bicycle Craft Brewery
Started by a husband and wife duo who share a love of bicycles and beers, this craft brewery is a favourite amongst Ottawa locals. Dedicated to creating beers with natural and well-crafted ingredients, their lineup is always fresh and exciting. So if you're in the area, grab your bike and head on over to enjoy a couple of pints in their taproom.
Customer Review: Great little Ottawa craft brewery. Excellent beers, great staff and dog friendly tap room. What's not to love!
Tooth and Nail Brewing Company
Tooth and Nail Brewing Company, located in the hip "artsy" district of Ottawa is focused on nailing down the staples of beer. Though you'll find some experimental beers here, you're most likely to enjoy a classically brewed Pilsner or English Strong. This is the perfect brewery to grab a pint and relax while you enjoy the coming and goings of Hintonburg visitors.
Customer Review: Tooth and Nail is a fantastic craft beer place, in part because the beer is legitimately good, but mostly because the atmosphere is excellent and everyone who works there is absolutely lovely. 10/10 across the board.
Beyond the Pale Brewing Company
Beyond the Pale has a strong reputation for producing quality beer. Since opening in 2012, this craft brewery has continued to release unique beers in-house, but you can also find their beers at over 30 local restaurants and bars.
You'll find a spacious taproom and patio at Beyond the Pale along with delicious a BBQ food menu provided in house by the Smoquehouse team. Can't make it to the brewery? No problem, you can place an online order and choose curb side pickup or home delivery to get your brew fix!
Customer Review: I visit a lot of microbrewery and this is probably the only one I have been to where we enjoyed every beer we tried ( we had 2 flights) . On top of that the service was excellent and when I had a question about a brew the owner was there to answer. The atmosphere was good, the food looked good (we didn't try anything). Overall, a great experience.
Dominion City Brewing Co.
Dominion City Brewing has a unique "coming of age" story as it is the first brewery in Canada to be funded through Kickstarter. How cool is that?! Offering up an ever changing lineup of tasty brews, this is a must-visit brewery stop in Ottawa for all beer lovers.
The Dominion City Corner Store is also open for cans to-go and curbside pickup with a curated selection of different beers, wine and cider from independent Ontario producers.
Customer Review: Best craft beer ever hands down!!! We love this place-staff is amazing and really cozy for a pint to start off the weekend. In the summer their patio and treehouse are great outside seating options. Always new beers on tap to try so something for everyone
Flora Hall Brewing
Located in one of Ottawa's trendiest neighbourhoods, "The Glebe", in a former garage building, Flora Hall Brewing is a must-visit for both the beer and its space.  This brewery is built on the foundations of quality beer and quality food and is the perfect spot to enjoy an evening of snacking and conversation.
Go for the beer, but stay for the food! Flora Hall takes classic comfort foods from around the world and gives them a creative, contemporary twist. With a large selection of dishes on the menu and ingredients sourced locally and seasonally, you're sure to find something to your taste.
Customer Review: Beer was great, as always, and the food was absolutely spectacular! My favourite brewery in Ottawa by a mile.
Overflow Brewing Company
The name Overflow Brewing Company stems from the word "flow". Flow or the state of being "in the zone"  is something that the brewers at Overflow believe everyone is looking for in life and they are here to help us achieve flow with great beer. They are a newer brewery in Ottawa but have built a passionate following with their lineup of great beers.
Their kitchen offers incredible smoked BBQ Style Food and they have live music almost every weekend! Grab a pint of your favourite local beer and jam out to some live music with your friends, you won't be disappointed!
Customer Review: The best beer and food in Ottawa! Great location, and super friendly staff. They have an amazing patio too!
Kichesippi Beer
Kichesippi's taproom and beer garden are a great place to go for drinks, light snacks or a fun night out with friends! With live music and comedy nights and delicious local craft beers, you really can't go wrong with Kichesippi!
Customer Review: Came here for after hike beers and tacos. We had a blast. Great food. Found a new fav IPA as well! Best of all, our pup got to join us for the last part of our adventure for the day. Thank you!
Conspiracy Theory Brewing Company
Conspiracy Theory Brewing Company is a small batch brewer in Bells Corners crafting up quality single batch brews. They have live music every week and have some of the best pub food you could ask for. They even infuse their pizza crust with their own beer. Now that's what we call creativity!
Customer Review: The food is delicious. I especially love their pizza with the beer infused crust. Paired with one of their cold beers, makes a great combo.
Evergreen Craft Ales
Like many great craft breweries, Evergreen Craft Ales started out of their home garage where they developed a following of fellow beer lovers and adventurers. Since opening in their new location on Silver Seven Road, they've been serving up an array of different craft beers, typically having 8-12 different beer available at any given time!
Their food menu consists of smoked meat and paninis, what more do you really need? They also feature a home brewed seltzer and local wine to cater to everyones taste.
Customer Review: Solid microbrewery with a friendly and welcoming vibe. They have both outside and indoor seating, which was great. They even had live music the evening we went. The beer was good, several different styles to choose from.
Orleans Brewing Co.
Orleans Brewing Co. pride themselves on their cheerful, communal environment. They push the boundaries with experimentation and innovation while bringing back old and forgotten recipes of craft beer history.
They feature an extensive list of beers on tap along with wines, cocktails, and spirits. Plus, their taproom is always buzzing with events like Musical Bingo, Karaoke, and Music Trivia!
Customer Review: I go for the cozy atmosphere and the Cody's Brew (oatmeal coffee stout). I highly recommend trying a flight to taste the wide and adventurous variety of beer that they offer!
Spark Beer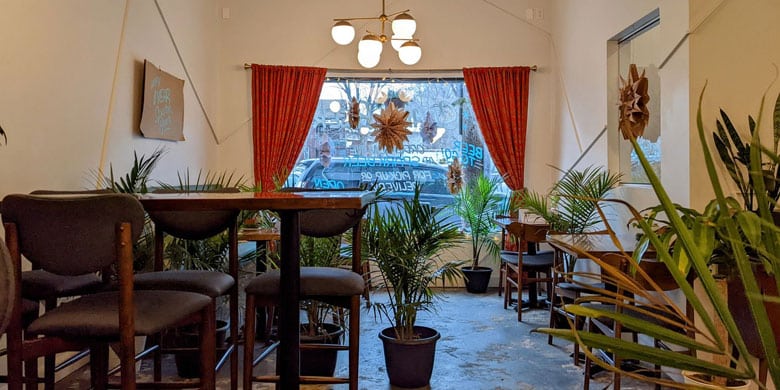 This ambitious brewery opened up in 2020 which was no easy feat! Since then they've been able to continue their passion for brewing great beers, even adding more unique brews to their menu (hello barrel aged sours!).
While they do have their own small food menu, including popcorn on the house, you're invited to order takeout from the amazing restaurants nearby and enjoy it in their tasting room.
Customer Review: What a wonderful addition to Chinatown! This place has a great atmosphere and delicious beer. Coming in for flight makes for a great date. The complimentary popcorn is a nice touch.
Whiprsnapr Brewing Co.
A small brewery with a huge heart. Whiprsnapr Brewing Co. is committed to ensuring that all employees and customers feel welcome, valued, and secure, contributing to an industry that is more vibrant, mature, and inclusive.
They craft unique style-bending beers designed to challenge your senses and release a new beer EVERY WEEK. What?! Head down to Whiprsnapr for great beers and great company. You may even stumble upon events like bingo, comedy nights, and live music!
Customer Review: The numerous products coming from a small place like this speaks volumes to the joy of crafting beer. They provide a subscription service, and have a temporary unique new beer out every week!
Stray Dog Brewing Company
Though technically not located in Ottawa proper, Stray Dog Brewing Company made our list. Located in the nearby suburb of Orléans, this brewery, like many before it, was started by two home brewers. Their passion for well-crafted beer, cool indie music, and a desire to chase a dream led them to open Stray Dog Brewing in 2017 and business has been booming since.
You can find their local brews at many restaurants and liquor stores across Ottawa but we suggest going straight to the source with this one!
Customer Review: One of the best breweries in Ottawa. Always have amazing IPA available, plus some fun seasonals. The staff is fantastic and knowledgeable. Highly recommended.
Enjoy the best craft beer in Ottawa!
Make sure to go and check out Ottawa's best craft breweries, grab a locally brewed pint (or 2) and support your local brewers!
More Ontario Breweries to Explore! 
But wait! There are more great breweries to discover in Ontario, Canada! If you happen to find yourself on a road trip around Ontario, make sure to check out some of the following cities for great local craft beer!